---
---
---
The Trophy Wife Wiki is the official community wikia dedicated to the ABC Comedy Trophy Wife

If you have any problems please ask a admin for help, don't be shy.
---
---
The series revolves around Kate, a young, attractive, blonde party girl, who marries a professional middle aged man Pete. With the marriage comes Pete's two ex-wives, the stern perfectionist Diane and the flaky new age Jackie as well as Pete's three children: overachieving good girl Hillary, slacker Warren and adopted Asian-American son Bert.
Creators Emily Halpern and Sarah Haskins are working on a new show called "Small town love" based on the Swedish TV-show "Ack Värmland".
Trophy Wife will return on ABC on January 7 2014
On November 1 2013, ABC gave a full-season order, bringing the first season to 22 episodes
Metacritic gives the series a average score of 63% based on reviews from 28 critics
Filming of Season One of Trophy Wife is ongoing.
The eleventh episode of Season One of Trophy Wife is titled "The Big 5-0".
The twelfth episode of Season One of Trophy Wife is titled "The Punisher".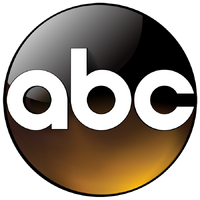 The Trophy Wife Wiki is not affiliated with ABC or ABC Studios. All trademarks, copyrights go to their owners. This wiki is a fun, and for people to enjoy.